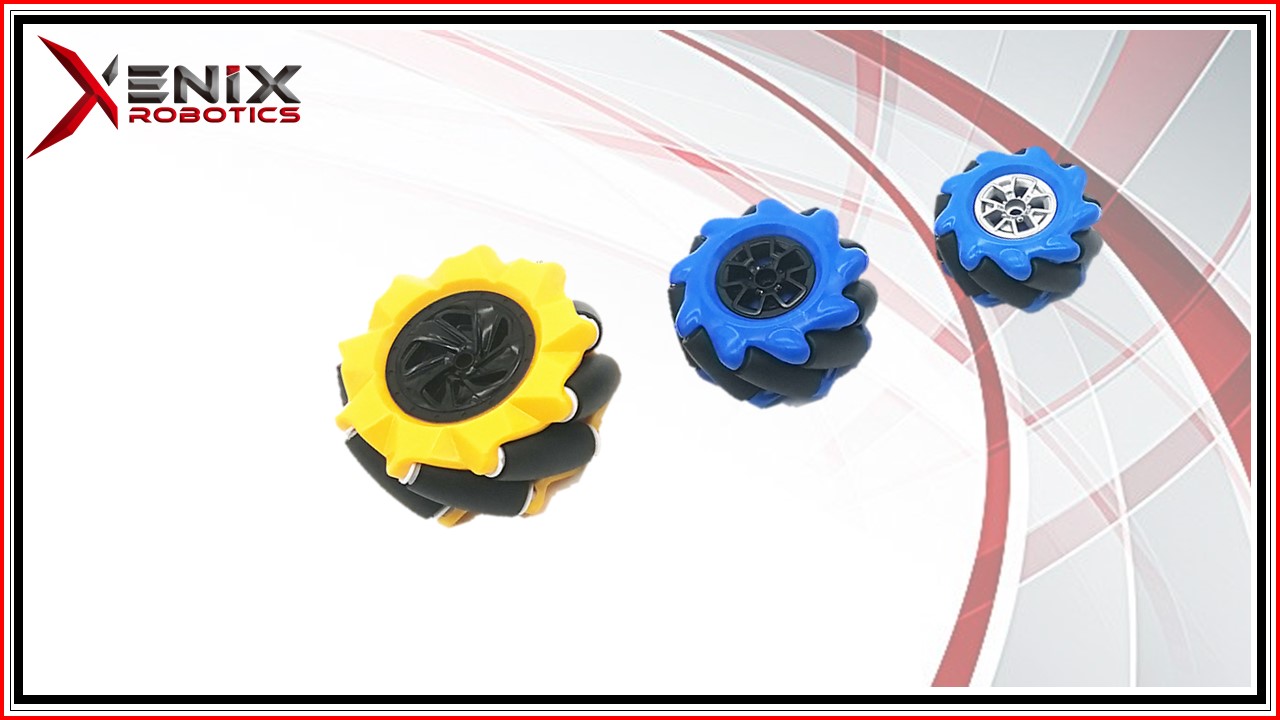 The Mecanum wheel is based on a tireless
 

wheel, with a series of rubberized

 

external rollers

 

obliquely attached to the whole circumference of its rim. 
These rollers typically each have an axis of rotation
 

at 45° to the wheel plane

 

and at 45° to the axle

 

line.
Each Mecanum wheel is an independent non-steering drive wheel
 

with its own power-train, and when spinning generates a propelling force

 

perpendicular to the roller axle, which can be vectored

 

into a longitudinal and a transverse component in relation to the vehicle. 
3 size available 

2 types of coupling 

9 roller each wheel
To build an Omni-Directional robot you will need 4 Mecanum Wheels

Package included: 2 x mecanum wheel